Right Key, Right Ignition – Still doesn't work?
If you find yourself sitting in your car in a parking lot with a car that won't start because your key won't work, do not panic. You might be close to having an anxiety attack because your car key is stuck in the ignition and no matter how much you pull on it, it will not come out nor will it turn in the ignition either from the on position or the off. Or your key may go into the ignition fine and it turns but the car will not start because the transponder chip key has been broken. Now what? You know it is a long walk back to your apartment where your spare key is sitting in the top drawer of your dresser and you don't have your hiking boots on. So, now what?
Call Our Office If Your Keys Don't Work For Any Reason
Our team is available 24 hours a day, 7 days a week, and 365 days a year, even on holidays. One quick phone call to us will have one of our team members dispatched to your location in minutes. Once they arrive, they will be able to get your problem solved and get you back on the way to your destination. Our vehicles are equipped with all the most advanced equipment needed to solve whatever lockout problem you might be having.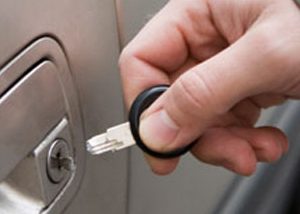 If your key has broken off inside the ignition of your car, do not try to remove it by yourself. Doing this can cause irreparable damage to the ignition. Oftentimes, a person who attempts to extract a key that has broken off inside any type of lock will cause fragments of the key to break off as they try to extract it from the lock. These fragments may be almost impossible to see but they will eventually cause the lock (or ignition) to break down completely and a complete replacement will eventually become necessary. If this has happened to your car, do not attempt to extract the key yourself by using pliers. Instead, call a certified, licensed locksmith right away. They will be able to extract the broken key from the lock or ignition switch without causing any further damage to it.
If your car has a transponder key and has stopped working, our technician will be able to help you with this problem as well. Members of our team are highly trained professionals and have advanced training to address any issue they may encounter with any lock or key.
Now Serving Calgary and surrounding areas.